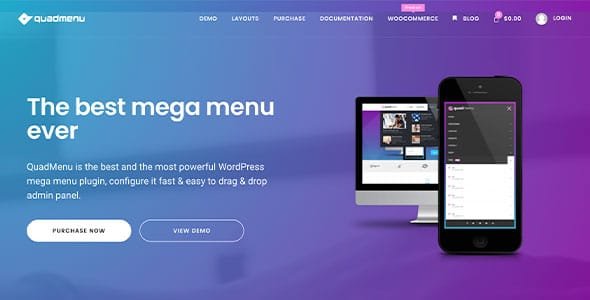 These are exactly the same files distributed by the author of the resource. We do not offer any additional author services such as author technical support and license keys. pluginpress is not affiliated with or related in any way to third-party developers or trademark owners mentioned herein.
QuadMenu is the best and the most powerful WordPress mega menu plugin, configure it fast & easy to drag & drop admin panel.
Get instant access to all content:
If we have the update in our resource base, it will be available within a maximum period of 24 hours.